← Back to portfolio
1-1 Thai boxing with a British Champion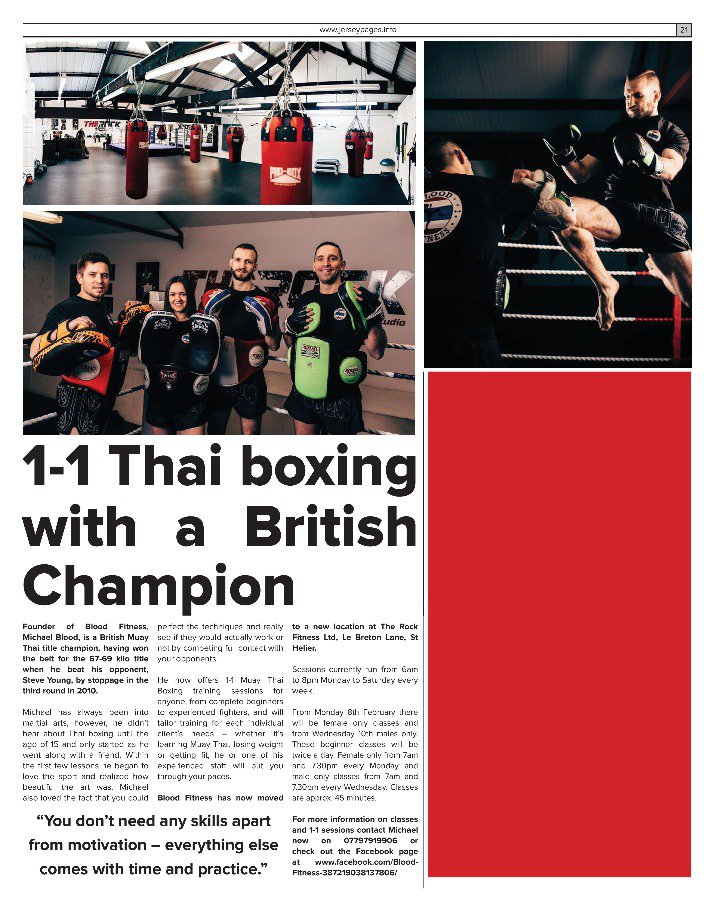 Founder of Blood Fitness, Michael Blood, is a British Muay Thai title champion, having won the belt for the 67-69 kilo title when he beat his opponent, Steve Young, by stoppage in the third round in 2010.
Michael has always been into martial arts, however, he didn't hear about Thai boxing until the age of 15 and only started as he went along with a friend. Within the first few lessons he began to love the sport and realised how beautiful the art was. Michael also loved the fact you could perfect the techniques and really see if they would actually work or not by competing full contact with your opponents.
He now offers 1-1 Muay Thai Boxing training sessions for anyone, from complete beginners to experienced fighters, and will tailor training for each individual client's needs – whether it's learning Muay Thai, losing weight or getting fit, he or one of his experienced staff will put you through your paces.
Blood Fitness has now moved to a new location at The Rock Fitness Ltd, Le Breton Lane, St Helier.
Sessions currently run from 6am to 8pm Monday to Saturday every week.
From Monday 8th February there will be female only classes, and Wednesday 10th males only. These beginner classes will be twice a day. Female only from 7am and 7:30pm every Monday and male only classes from 7am and 7:30pm every Wednesday. Classes are approx. 45 minutes.
For more information on classes and 1-1 sessions contact Michael now on 07797919906 or check out the Facebook page at www.facebook.com/Blood-Fitness-387219038137806/